Poodles & Pix: A Poetry Collection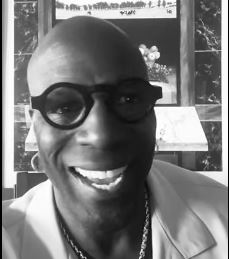 by Xavier Jarrell McClinton
There are dogs,
and then there are poodles.
In Poodles & Pix, poet Xavier McClinton explores the connection he feels with his dogs and how they inspire him, ground him, and bring him home. Meanwhile, his heart leaps with desire and trudges through loss as he confronts the complexity of human relationships. With wisdom and vulnerability, he urges himself toward each new challenge. "Volume down on the negativity, / Sky high are the positive voices."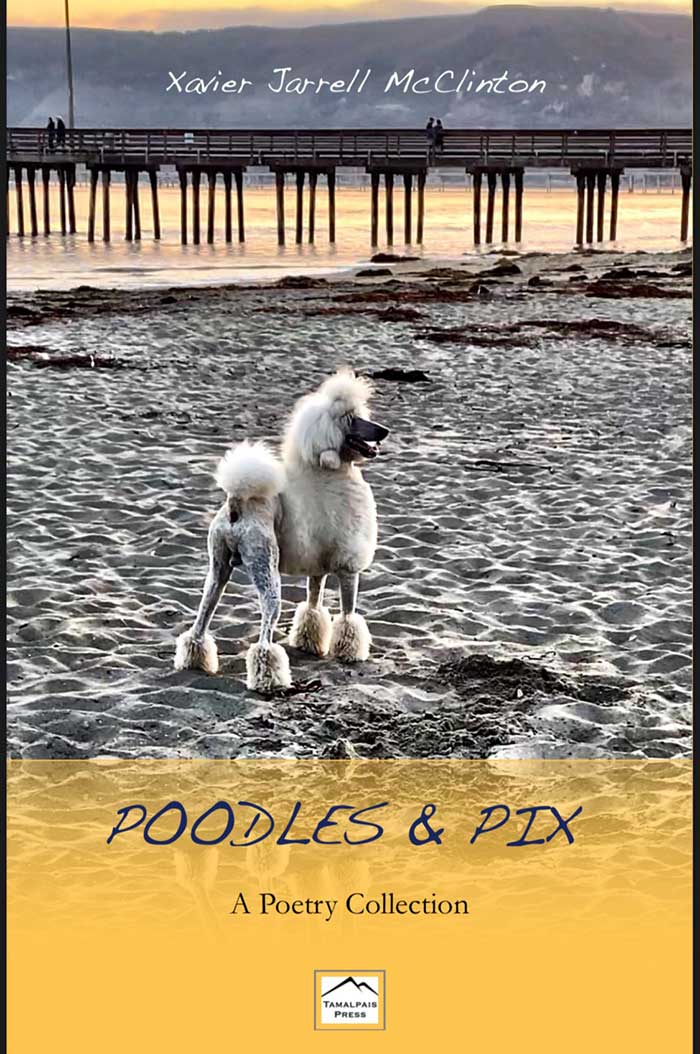 Poetry Collection about poodles
Rhythmic expressions of life, love, and companionship
Lean and lyrical, Xavier's poems are honed to precision and thrumming with the heartbeat of life. One takes us into the mind of a newly arrived puppy as he meets his Papi for the first time. Another bridges childhood dreams and the sweetness of their long-awaited fulfillment. We ache with Xavier when his beloved Standard Poodle, Brother Winston, is diagnosed with the blood disorder IMHA, and rejoice when B-Dub pulls through.
Everyday stories of resilience and inspiration
Laced with humor and a sanguine awareness of all life can throw at us, these poems will resonate with anyone who has known the freefall of love, the transformative thrill of desire, and the pain and confusion of life's greatest difficulties. They are funny, inspiring, and full of transfixing moments, whether the topic is love, parenting, the pandemic, or the pains we take to coif our self-image. This collection will make joyful reading for anyone who has welcomed a dog into their life or dreamed of doing so, especially if it's a poodle.
"My friend Xavier is a sculpted marvel, with no body fat. It doesn't surprise me that his poems have none either. Inside these simple verses beats the large, complex heart and astute mind of a good man."
— Peter Coyote, activist, actor, author, and Zen Buddhist priest
"Xavier's poems go deep and speak to the vernacular of society."
— Andrew Gordon, veteran Pixar animator and master storyteller
"[Xavier's poetry] clearly shows the connection he makes with life, nature, and his understanding of perfection."
— Tony Lindsay, multi-Grammy–winning vocalist and songwriter
About Xavier Jarrell McClinton
Xavier Jarrell McClinton is a San Francisco Bay Area poet, personal trainer, and dog groomer. In each of these areas, he pursues the impossible goal of perfection with discipline, commitment, and compassion. Poodles & Pix is Xavier's first book, written as an ode to the camaraderie of dogs, in particular his cherished poodles, and to all the different kinds of beauty we find and make in the world. 
Born in Cleveland, he moved to Oakland with his family when he was twelve. As a teen, he excelled at football and basketball until a knee injury shortened a promising career, shifting his life trajectory toward dance, acting, and modeling. Having eventually realized his dream of owning his own gym, today he works with clients at every level of fitness as a physical trainer. 
Xavier is a devoted parent and a survivor of a criminal justice system run amok. His many passions include photography, writing, and meditation. A lifelong dog lover, he became a poodle aficionado and eventually an expert groomer and instructor in the art of dog grooming. At home in California, he still roots for his Cleveland teams.
"There's something about poodles and poetry that for me have a certain confluence. Maybe it's the artistry of their movement that rivals the beautiful flow of a wonderfully written poem.
Until I got my first poodle, I had never written a poem about a dog. Now many of my pieces express the feelings and emotions I have for my Standards.
I composed these poems to capture the raw beauty of love and life, as well as to overcome some personal sorrow and heal. I have written them with my heart wide open and invite you to receive them in that spirit."
Buy Poodles & Pix: A Poetry Collection
Poodles & Pix: A Poetry Collection by Xavier Jarrell McClinton